Japanes Boy Names with Meaning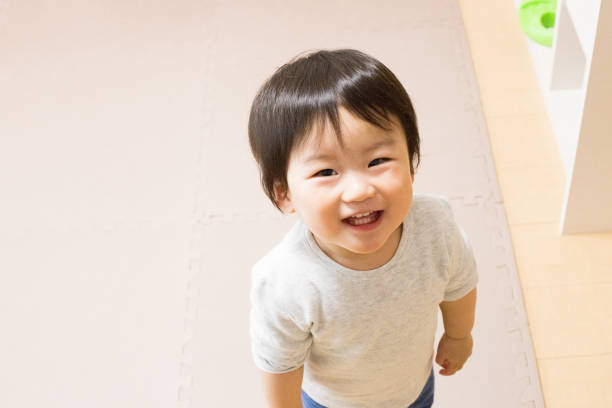 Browsing for cute Japanese boy names for your little guy. Check out these cool unique Japanese name for boys
Deciding on a name for your newborn baby is not a decision to be taken lightly. A great name not only reflects on the child but also the parents.
for some name inspiration, you can look to the land of the rising sun. Japanese names are coming more and more into the mainstream. one thing to remember is that Japanese names can have multiple meanings because of the different character structures of the Japanese language
Japanese boy names like Matsu, minate, and Namiko are cute modern, and easy to pronounce.
For some more options of Japanese names for boys check out the list below. Here are name ideas for popular Japanese boy names
Cute Japanese Boys Names (With Meaning and Japanese language)
Aito (相藤)

Akio (アキオ)

Meaning: Bright Man, Manly, Hero

Akito (アキト)

Benjiro (弁次郎)

Chibi (ちび)

Meaning: Short Person or Small Child

Chiko(チコ)

Dai (ダイ)

Meaning: A Shining Individual

Daichi (大地)

Meaning: From the Earth: Large

Daiki (ダイキ)

Daisuke (大輔)

Eita (エイタ)

Enmei (円明)

Meaning: Bright Circle or Life Sustaining

Fumihiro (フミヒロ)

Meaning: Refers Extensive Condemnation

Goku (悟空)

Meaning: Aware of Emptiness

Hakaku (ハカク)

Haru (ハル)

Haruki (春樹)

Haruma(はるま)

Haruto (ハルト)

Hayato (隼人)

Hideaki (秀明)

Hiro (ヒロ)

Hiroshi (ヒロシ)

Hiroto (ヒロト)

Meaning: Fly Far, Big Flight

Ichiro(イチロー)

Itsuki (イツキ)

Izumi (和泉)

Jiro (次郎)

Kaito (会と)

Meaning: Soar Over The Sea

Kazue (和江)

Kazuki (和希)

Kazuya(和也)

Kenichi(ケンイチ)

Meaning: Strong Firstborn

Kenji (賢司)

Kento (ケント)

Meaning: Cure for Sadness; Happiness

Kenzo (ケンゾー)

Kohei (こうへい)

Kohi (コヒ)

Kosuke (こうすけ)

Kota (コタ)

Meaning: Good Luck; Happiness

Kouki (こうき)

Meaning: Light: Happiness; Sun

Kyo(京)

Matsu (松)

Minato (湊)

Namiko (なみこ)

Meaning: A Child of the Waves or a Surfing Child

Natsu (奈津)

Orochi (オロチ)

Raden (ラーデン)

Ren (レン)

Rio (リオ)

Meaning: One Who is Like the River

Ryoma(龍馬)

Ryu (リュウ)

Meaning: Dragon

Satoshi (聡)

Meaning: Intelligent: Sharp

Shohei (翔平)

Shota (翔太)

Shiro (シロ)

Shun (シュン)

Souta (スータ)

Meaning: A Sudden Sound of the Wind

Sora (ソラ)

Sota (ソタ)

Tadaaki (忠明)

Tadashi (正)

Taiki (大樹)

Taishi (大師)

Takeo (武雄)

Takeru(タケル)

Takeshi (タケシ)

Takibi (タキビ)

Takuya (拓也)

Tatsuo (達夫)

Tatsuya (達也)

Meaning: Dragon; Good Health

Tomo (トモ)

Meaning: Intelligent; Wise

Toshiro (トシロ)

Meaning: Talented; Intelligent

Yamato (ヤマト)

Youta (ようた)

Yuuma (ゆうま)

Meaning: Gentle, Truthful, Honest